COMMUNITY SPACE FOR WATTS
The proposed indoor and outdoor space will be located in Watts in a 6.5 acre property bordered by Century Blvd to the north, Juniper St to the east, 102nd St to the south and Lou Dillon Ave to the west on the redeveloped Jordan Downs public housing property. While the actual construction of the community space may be a few years away, the community it will support already exists and has roots that run deep throughout the rich history of Watts.
COMMUNITY VISION STATEMENT
To grow, create and connect across boundaries to build enduring
positive change, solidarity and collaboration amongst all residents of Watts.
Through dialogue centered on personal stories of struggle,
redemption, willpower, and inspiration, the community carefully crafted
the guiding principles for the community space.

COMMUNITY
A place of unity, culture, and togetherness

SAFETY
A place to feel secure

HEALING
A place for wellness, activity, and recreation

ASPIRATION
A place that inspires

EMPOWERMENT
A place for expanding opportunity and mentorship

INCLUSIVITY
A place that is welcoming and accessible

JUSTICE
A place to be involved and heard. A place to meet, organize, and take action

CREATIVITY
A place to learn, explore, make and create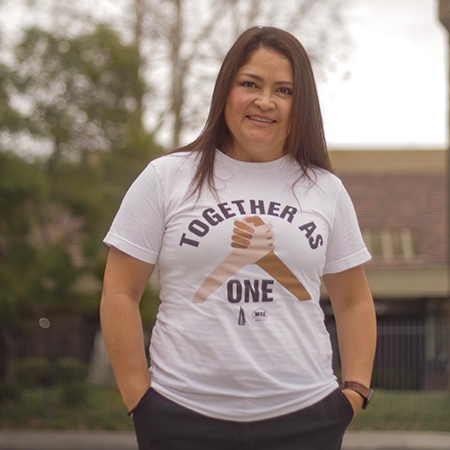 Juana works for a nonprofit organization that helps prevent gang involvement within the youth. Juana is an active member of the community. She also advocates for the youth and the residents of Watts. Juana got her Bachelor's Degree with honors in Healthcare Management at Cal State Dominguez Hills. Juana is the only person from her family in the USA. She raised three wonderful children in the Jordan Downs Housing Project; all of whom have either graduated from or are currently attending a 4 year college.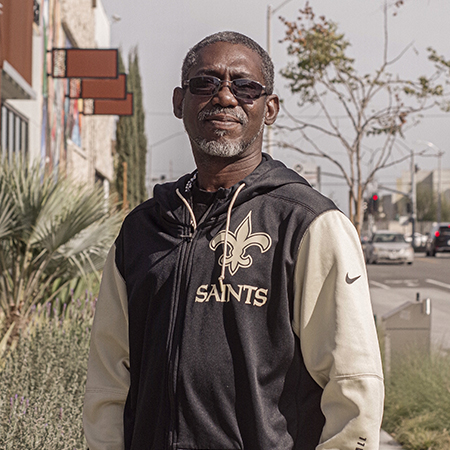 Mr. Timothy Francis Jr is a cook, a mentor to kids and young adults and a sports fanatic who also loves coaching kids. Timothy has a passion for the community of Watts California, walking and talking to everyone with the "each one teach one" mentality. Timothy has completed high school and is proud to have an honorable discharge from the United States Navy, serving in Desert Storm and United States Army helping evaluate the Philippine islands rescue mission during volcano eruption as well as CPR training. Currently, Timothy is a basketball coach and mentor at Jordan HS. Timothy relocated to Watts from Louisiana over 30 years ago and Watts is now the home where he and his wife are raising their family.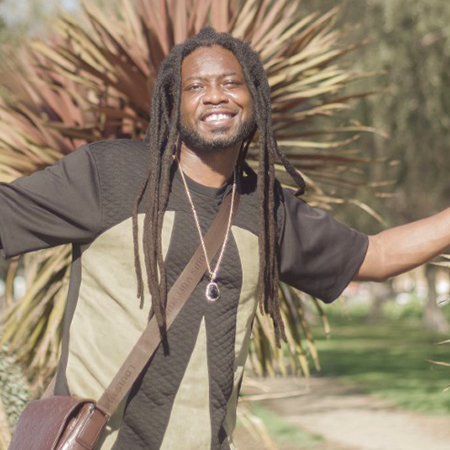 Phillip AKA Rock is an artist, community activist, business owner and advocate for survivors of crime. Rock believes that community work is the cornerstone that sustains healthy relationships, public safety, community development and educational advancement. Rock's accomplishments consist of an Associate's Degree in social science with emphasis in mathematics, his artwork was featured in the Future ID exhibit held at the former prison (Alcatraz) in 2019 and advocating in the state senate for justice reforms and policy changes to prevent juveniles as young as 14 from being tried as adults and sent to state prison(A.B.1392). Rock has a lust for mathematics and is an outstanding chess and scrabble player. Rock is extremely active in the Watts community through his work with The Reverence Project. He also owns and operates a business in Watts.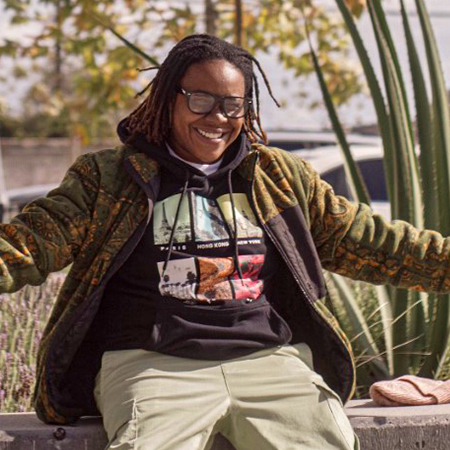 Sherika is a leader, youth mentor, and loves playing basketball. Sherika is fundamental when it comes to her community of Watts. Over the years she has gained a lot of knowledge about the city and realized that everything is changing so fast. Sherika is proud to be certified in Construction, CPR Training, Leadership, COVID-19 Training, GRYD Program Certification, and recognition from the Los Angeles Mayor's Office Summer Night Lights Program. Sherika identifies as a young Black Female who's part of the LBGT Community. Sherika has been a life long resident of Watts where she lives, works and practices her faith.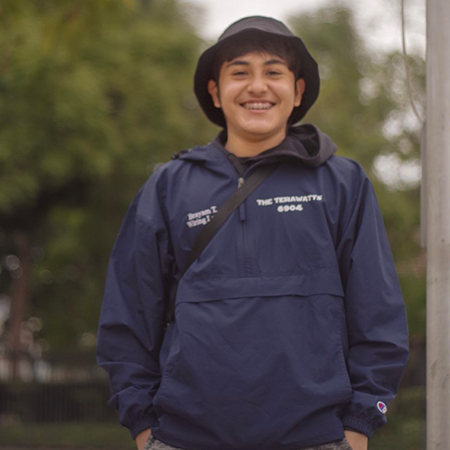 Brayam is a curious individual who has a passion for STEM, enjoys community work, and is not afraid to get his hands dirty. Brayam's philosophy regarding community work is "One step at a time." This means that no matter what the job is, it should always be done one step at a time. If we as a community move too quickly, we might overlook some very important steps that could be negative towards our goal. Brayam is the current President of a Robotics team at Jordan HS (TeraWatts: Team 6904), has maintained a high GPA of 3.7+ throughout his school career and is a Wings Scholarship Nominee. Lastly he has worked with amazing people in the engineering field such as design consultants for Siri, Bixbi, and Alexa. Brayam aspires to work in the aerospace field one day.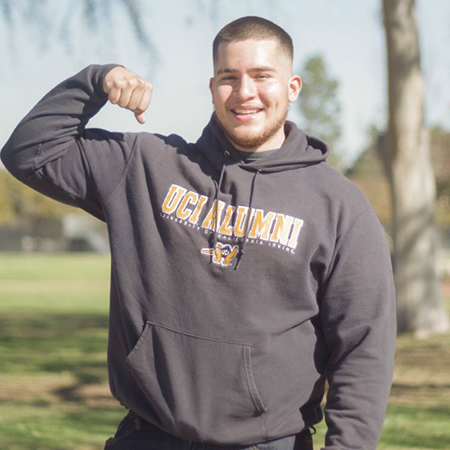 Anthony is an aspiring strength coach, powerlifter, avid video game player, and enjoys eating food! As a long-term resident of Watts, Anthony believes it is important to create a diverse and ethnic community in order to understand the different kinds of struggles different people have, in order to create a more efficacious society. Anthony has run 3 marathons with Students Run LA, and participated in Naval ROTC his freshmen year in college as a Marine Option, and was in student government all four years of high school. Anthony aspires to become an officer in the United States Marine Corps after college.
In addition to the Action Team, a Core Coalition has been formed to guide and inform the overall process of the project through completion. The Core Coalition is made up of Watts residents and members of Watts organizations and existing community networks volunteering to facilitate outreach and engagement and to empower the larger community to direct the priorities for this Community Space.
If you are interested in joining the Core Coalition, please email us at [email protected].